UniStation was successfully installed at MMDA Control Room, Philippines. 26U Chassis, 25 Workstations, 3 Groups of Video Walls, more than 80 Panels. DigiBird KVM over fiber solution helps you build a modern control room.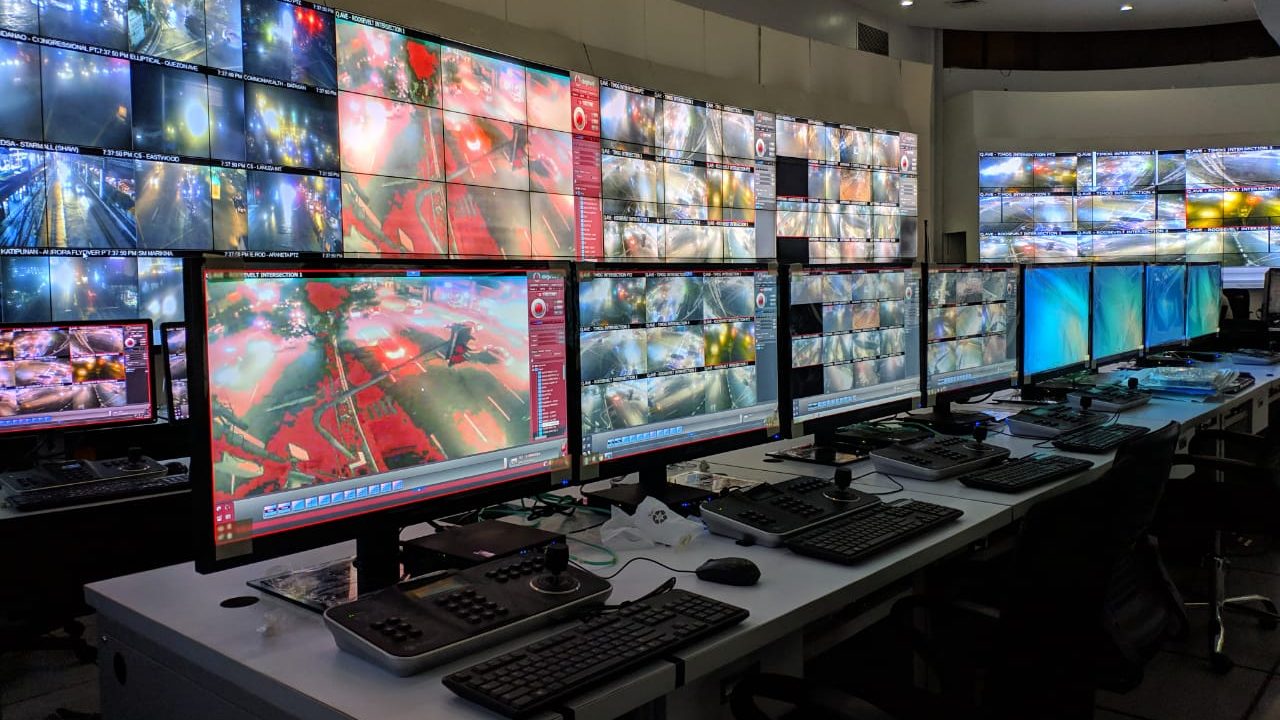 Before upgrade, computers are all stored under control desk and operator can only manage his own computer. The challenge is anybody has chance to damage computers and hack information. In addition, in some cases, operator need to collaborate with others for decision making. With UniStation installed, all computers have been stored at dedicated server room, which is available for authorized person only. Operator is able to share his desktop and KVM access instantly with others should any emergency appeared. 
UniStation is a AV & KVM over fiber solution, with built-in video wall feature.
It simplifies control room complexity by using single UniStation, instead of integrating all independent systems like KVM switcher, matrix switcher, and video wall controller. Obviously, the lesser the device, the easier for management and less point of failure. 
The solution consists of Fiber Transmitter, Fiber Receiver and Matrix Chassis. We are offering various input formats as options for server output port, e.g. HDMI, DVI, DP. While Transmission distance is able to reach up to 80km (with supported fiber module) for video and KVM with '0' latency. Each fiber input port with 10G bandwidth allows the connected source to remain in original resolution and transmit without any compression.